In collaboration with artist Ann Hamilton

Nested Projects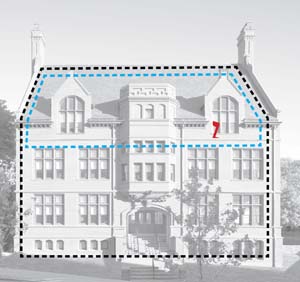 Pembroke Hall, designed by architect Alfred Stone and completed in 1897, was originally Pembroke College, a women's college affiliated with Brown University. Pembroke Hall now houses the Women's Studies Department at Brown.

Comprehensive interior renovation by architect Toshiko Mori adds elevators, amenities and modern media technology to Pembroke Hall.

I was asked to design a podium for speakers that provides an interface for the multimedia system and serves as a piece of "art-like" object furniture that aesthetically mediates between the original building, the new architecture and the Ann Hamilton installation.